At Falcon Vehicle Solutions, we are proud to offer a diverse fleet of rental vehicles.
While we offer retail car and van rental from our local Bridgwater and Taunton branches, we also specialise in the long-term hire of LCV's, HGV's and trailers nationwide.
Whether for the general public, or for the corporate customer, Falcon Vehicle Solutions Ltd have a car to fulfil your needs. Falcon offer cars in a range of sizes, from small hatchbacks to large estates. We supply a variety of manufacturers including Skoda, Vauxhall, KIA, and Ford.
If you're looking for a more eco-friendly method of travel, we now provide Diesel-Hybrid hatchbacks in addition to our standard Diesel and Petrol car hire alternatives.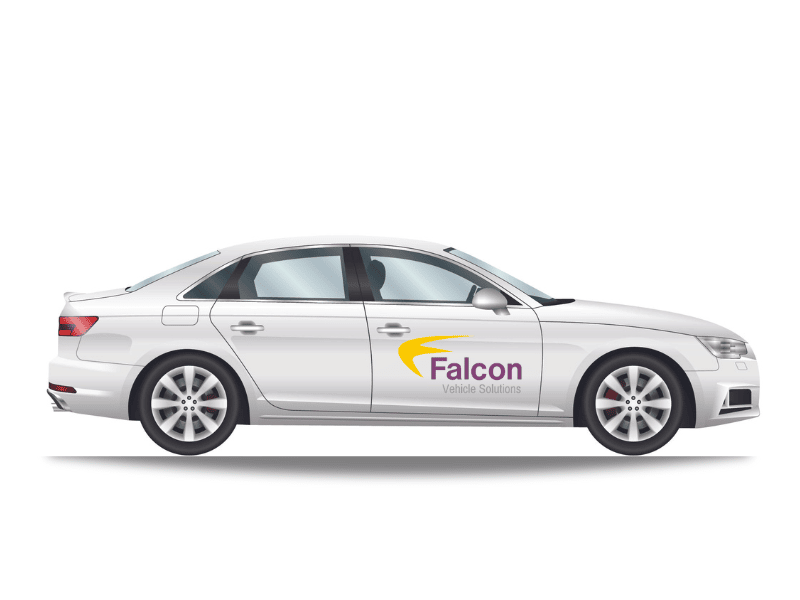 Moving house? Need to shift a few things in the garage? Looking for a work van? Our range can't be beaten, providing anything from small car derived vans to larger Luton box vans.
All our vans are run on Diesel and have varied weight and loading capacities. The very popular Luton Box Van is the perfect vehicle for moving house. These vehicles either come with a Tail Lift for those heavier items, or we can offer a Low Loader Luton that sits lower to the ground. Both options have an approximate bed length of 4 metres – more than enough room to fit a sofa, bed frame, or mattress.
If you're unsure what size van you require for your specific needs, you can contact our experienced staff who will be able to assist you.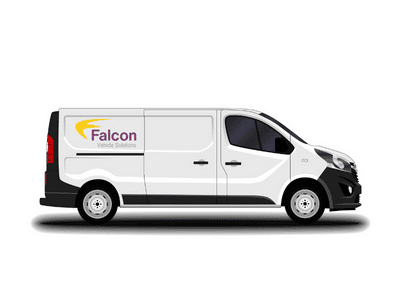 Whether for a family holiday, airport run, or School trip, Falcon has a multi-person vehicle to meet your requirements. Our MPV's are capable of carrying 9 people (including the driver) and can be driven using a standard UK Driving Licence. If you need a vehicle that can carry up to 17 people, and you have the D1 Category on your UK Driving Licence, then our Minibuses are the option for you.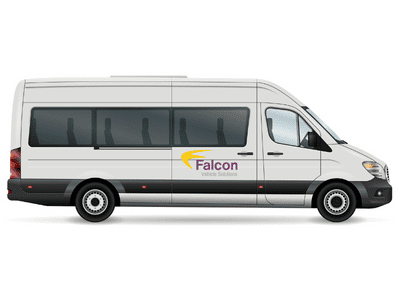 Falcon Vehicle Solutions offer rigid vehicles from 7.5 Tonne to 26 Tonne, with options for box, curtain, or refrigerated vehicles. All capable of being driven by someone aged 25 and older, with a CAT 2 UK Driving Licence (category C).
Our fleet of rigid trucks can cater for a variety of different businesses, and for various terms and lengths of hire. Short-term, Flexible, or Contract Hire options are available to the corporate customer, Falcon can build a solution to satisfy any requirement.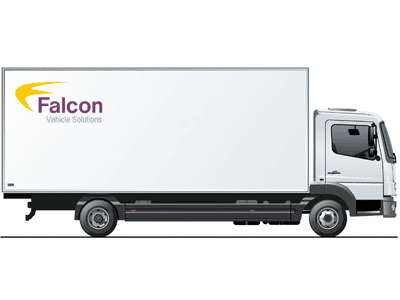 Whether you need bespoke HGV's on a multi-year contract, additional fleet at peak times or are interested in diversifying your business Falcon have got you covered.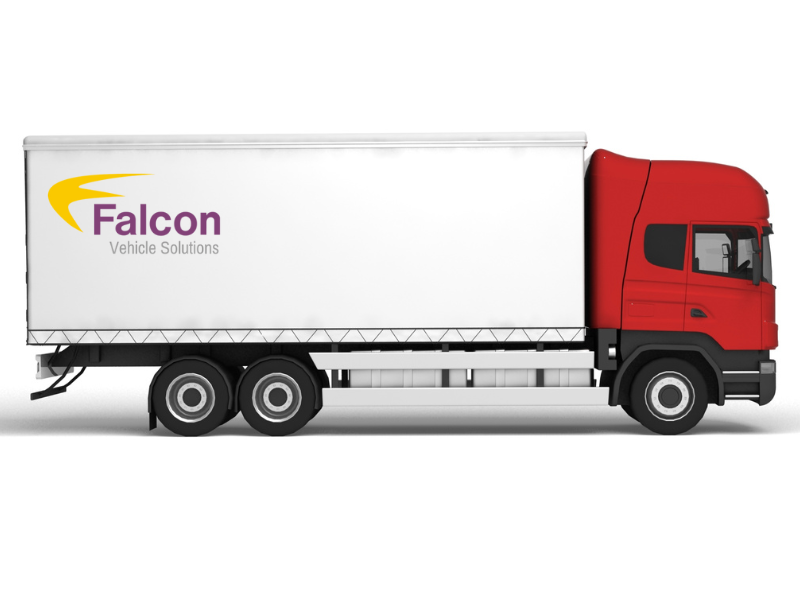 Falcon Vehicle Solutions boast a wide range of refrigerated vehicles from 3.5 tonne panel vans, to rigid trucks and trailers. All of our refrigerated vehicles are Euro 6 Ultra-Low Emission Zone (ULEZ) with a variety of specifications to choose from. Available for time frames to suit all businesses; flexible, short-term, or fixed rate Contract Hire for long-term term options.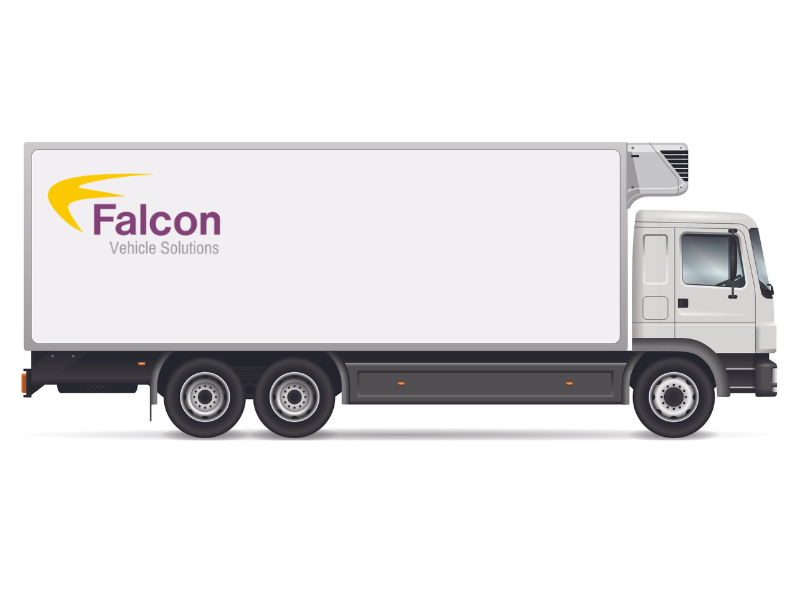 Whether your business requires a Flatbed, Curtainside, Box, Tanker, or Refrigerated Trailer, Falcon Vehicle Solutions can help you. We offer short-term, flexible, or Contract Hire options for the cooperate customer, working with your business to find something that works for you.